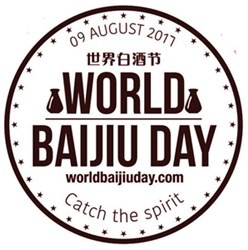 Curious about Baijiu, or already a fan? If you haven't already discovered the World Baijiu Day website, you need to visit.
They have a nice review of Dragon Mist Baijiu where we rub shoulders with Taizi and Vinn.
According to them, Baijiu producers beyond China are pretty rare, with Vinn in Portland and Taizi in Christchurch among the best examples. A relatively new Canadian brand called Dragon Mist Distillery in British Columbia seems a good candidate to join them.
Baijiu is the most-consumed spirit but little-known beyond China. World Baijiu Day aims to change that by teaming with venues, producers and consumers in dozen of cities on August 9.
The "beyond ganbei" has meant everything from baijiu-inspired cocktails, infusions and liqueurs to pizza, beer and chocolate to quizzes, classes and flights. More ideas here.