Description
Choose any four 250ml bottles of Dragon Mist spirits* or liqueurs and get them in this nice little taster's bag.
*Maximum 1 bottle of Baijiu per Sampler Pack.
Have it gift wrapped for only $5 more.
---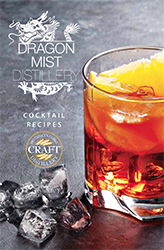 Each kit includes our 20 page cocktail recipe book with 24 tried-and-tested cocktail recipes. Download the booklet for free and start experimenting!